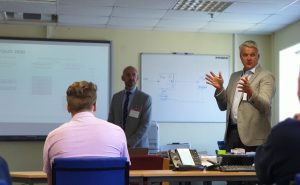 In July, Integrity Connect welcomed Carl Nolan and Chris Chapman from Canon Production Printing to delivered their product and market overview to teams from Integrity Connect's commercial and production divisions.
Integrity's partnership with Canon began with the investment in the Varioprint i300 in January, followed by the acquisition of the hugely impressive Colorstream 6700 in June. As well as providing useful technical information on the functionalities and capabilities of the printers, Chris and Carl also gave valuable insight into the marketplace – analysing  industry trends, best practices, and future developments.
When discussing the evolution of Canon's inkjet technology, Carl Nolan commented:
"the quantum leaps that we've made recently have taken even me by surprise . . . more businesses need to take advantage of this"
Chris Chapman added:
"the technology is moving so rapidly . . . these machines are an absolute game changer!"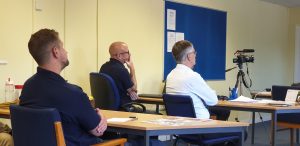 These briefings are a key aspect of the ongoing support from Canon as the Integrity-Cannon partnership develops. July's presentation was unanimously well received by the Integrity Connect team, who are looking forward to welcoming Canon back for a sales-focused meeting in the near future.
For more information on Integrity's investments in Canon technology, or to discuss how the Integrity Connect team can help you with your print requirements, please call us on +44 (0) 1761 409200 or leave us a message
Share This Article