Direct marketing through Mailshots has been used by companies for years and is a highly effective way of gaining your customers' attention. With several approaches available from physical mail to e-newsletters, you can always find a solution to best suit your customer base. There are many factors to consider when producing a Mailshot if you want to produce good results from it. Like anything in marketing, measuring your ROI for any campaign is important and in this blog we're going to lay out the best way to create an eye-catching mailshot to make the most of your company's time and money.
Planning your mailshot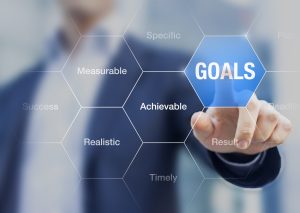 Identify your goals
A lot of company mailshots are sent with little to no consideration of what you're actually trying to achieve from them. Are you trying to introduce a new product or service? Are you running an offer or promotion that you're trying to push? Are you trying to raise your brand awareness and drive visitors to your website? You should have a structured plan in place prior to producing your mailshot, with clear aims and objectives. The channel you use for your mailshot, whether it be a physical piece of mail or an e-shot, should be determined by the end goal; if you decide to use multiple channels the communication should be repurposed to suit the different audiences from each platform.
Utilise the data you have available
Depending on the information available in your database you should try to make your mailshot as personalised as possible. You may only want to target certain segments of your database depending on the goal you've set, or the type of product or service that you're trying to push. Don't waste time and money marketing to people who are likely going to be uninterested; keep your communications to them limited unless you have something valuable to share. Over-marketing can lead to people unsubscribing from your mailing list or throwing your communications away without as much as a glance.
A/B Testing
If you're unsure of the best and most engaging way to attract customers, consider trialling a few different methods and communications and split them amongst your database of customers. Think about different structures or wording, perhaps send some with a free sample or gift to see if this increases engagement. This way you can closely monitor the results to see which type of campaign is most effective, and continue using that method to get the best ROI on future mailshots. Lots of email marketing software platforms also have an A/B testing function built in, randomly splitting your mailing list and providing in-depth stats as to the best open rates, clicks and conversions which can help you better optimise your campaigns in the future.
Designing your mailshot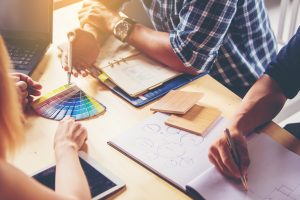 Make sure your mailshot matches your brand
If you've got a database of customers or potential customers, chances are that they're already going to be familiar with your brand. Make sure your mailshot includes your company logo and try to use your brand colours and fonts throughout. Not only does this make your mailshot look professional, but it reassures the recipients that it's a legitimate communication rather than spam. Brand recognition is important, the more people see your brand the more comfortable they will become with it, meaning if they haven't bought products or engaged in services with you prior to this point they are more likely to keep you in mind the next time they're looking for a product or service that you provide.
Keep it visually interesting
We've all been there where we've opened a letter, brochure or email only to be overwhelmed by an abundance of uninspiring text. You have a very small window of opportunity with this sort of direct approach and if you don't instantly grab the attention of your recipient the chances are your mailshot will end up in the bin, or your email in their spam box. Think about colours, images and structuring, consider what you like to see from the similar style of communications that you receive through your front door or email inbox. Highlight important stats or information in bold or larger fonts so that their eyes are instantly drawn to it, piquing their interest as quickly as possible.
Choose the right material
If you opt to produce physical mail, think about the material that you're using. For example, for postcards or brochures consider the thickness, shape and style of the material that you're using. Do you want a gloss finish? Do you want a non-standard texture adding? All of these considerations are key to helping your mailshot stand out amongst the other communications that your recipients may have already received.
Talk to an expert
If you're still unsure on the best approach for your mailshot, Integrity Connect can help. We are experts in multichannel communication services and can help to find a solution that works for your business. From print solutions to digital communications such as SMS or email, we can support your direct marketing efforts and streamline them for proven success. Get in touch with our team today to see how we can help.
Share This Article