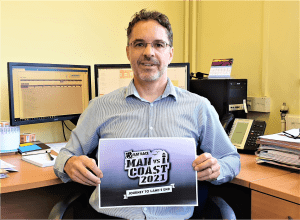 In July, one of Integrity Connect's Data Programmers Mark Drew will be taking part in the Man vs Coast 2021 challenge to raise money for Leukaemia UK to help fund vital research and care for Leukaemia and other blood cancer patients.
Man vs Coast is a gruelling, 25-mile run along the most famous coastline in the British Isles, the Cornish peninsula. The route will take Mark from Marazion Beach to Land's End, along rocky coastal paths and high cliffs; through brooding moorland and crashing waves. Rough-hewn rocks, water jumps, short swims, and a few "cheeky surprises" promised by the event organisers, will no doubt put Mark through his paces as he embarks on his epic challenge.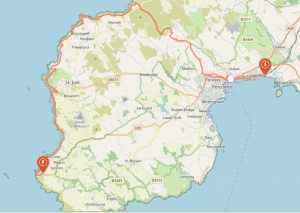 For Mark, raising funds and awareness for Leukaemia UK has very personal significance. Sadly, his brother Nik passed away last year due to an aggressive form of blood cancer called Acute Myeloid Leukaemia (AML). Speaking about his brother, Mark said:
"He was diagnosed back in December 2018 and unfortunately passed away back in February 2020 at only 40 years old. This has been a tough, devastating and emotional time for the family.  So, I thought I would push myself physically and at the same time I also wanted to raise something to go towards the crucial research into leukaemia and other blood cancers and more effective treatments to work towards a cure – as someone in the UK is diagnosed with blood cancer every 16 minutes."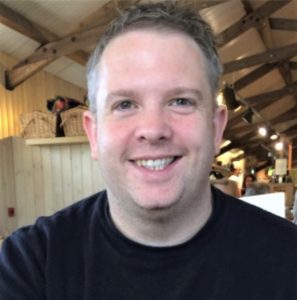 Mark's moving tribute to his brother, and his efforts to raise awareness of such an important cause, has given his epic challenge a more poignant significance that has struck a chord with all of us here at Integrity. As well as providing equipment and supplies to help Mark on is journey, the team have also been making donations through Mark's fundraising page and sending their messages of support and encouragement in the run-up to his event.
If you would like to support Mark by making a donation, you can do so via the below link.
https://www.leukaemiauk.org.uk/marks-25-mile-coastal-challenge-in-memory-of-nik
We'll leave the final words of this story to Mark himself:
"The Man v Coast event means a lot to me. I remember thinking back when my brother passed away that I wanted to set myself a challenge outside of my physical comfort zone and I was looking for something a little different and stumbled across this event in my search. My brother Nik went through a really tough and emotional time and was constantly in and out of hospital. He really is a big loss to the family. So, I was determined to focus on doing something different and something to also help take my mind off things, so training for this event has been rewarding in many ways.
It will be a day full of nerves, excitement, emotion and a great sense of achievement at the end. At the same time, it'll be great to raise awareness of Leukaemia and AML and to also help raise some vital funds through my donation page.
I am blown away by the current donations! I would like to thank each and every one of you who has donated to my page, I never expected so much love and support! I would also like to thank Integrity and Mark Cornford for his support and for the vital pieces of kit the company has sponsored me with. I am immeasurably grateful and over the moon! Thank you all. X"
Share This Article